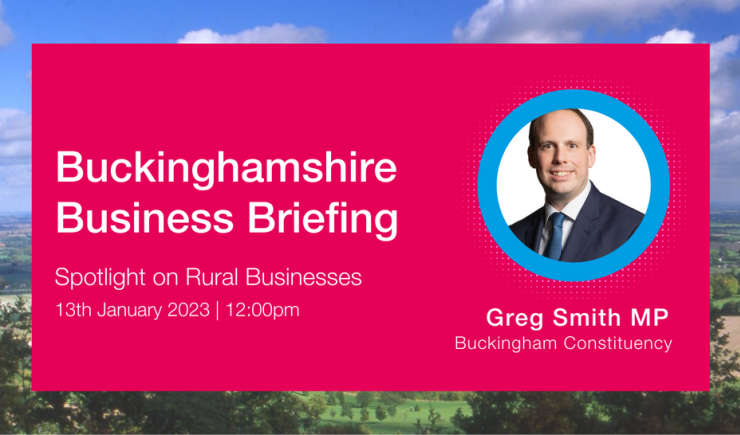 Buckingham MP Greg smith is looking forward to meeting with local employers today at one of the advertised events.
Hear thoughts from your local MP, pose your questions and join the discussion.
In this series of events, BBF will be inviting businesses to meet with their local MP to discuss challenges and opportunities affecting their business. BBF want to ensure that the business voice is heard by the people who can bring about positive change within government.
Meet with Greg Smith MP
BBF's current MP's Round table event is with Greg Smith MP and BBf will be putting a spotlight on rural businesses and the support that is available to them. BBF will be paying particular attention to the support on offer from the Rural England Prosperity Fund which recognises the unique strengths and challenges of rural communities – supporting them to invest and grow. Your experience and insight would be most welcome 'at the table'.
• Introduction by Michael Garvey, Chair of Buckinghamshire Business First
• MP introductions and discussion with Greg Smith MP
• The latest local and national context from Will Dallimore
• Q&A with businesses facilitated by Philippa Batting, Managing Director of Buckinghamshire Business First
THIS EVENT IS TICKET ONLY
For more details and book future MP's Round Table events click here. (EXTERNAL WEBSITE)