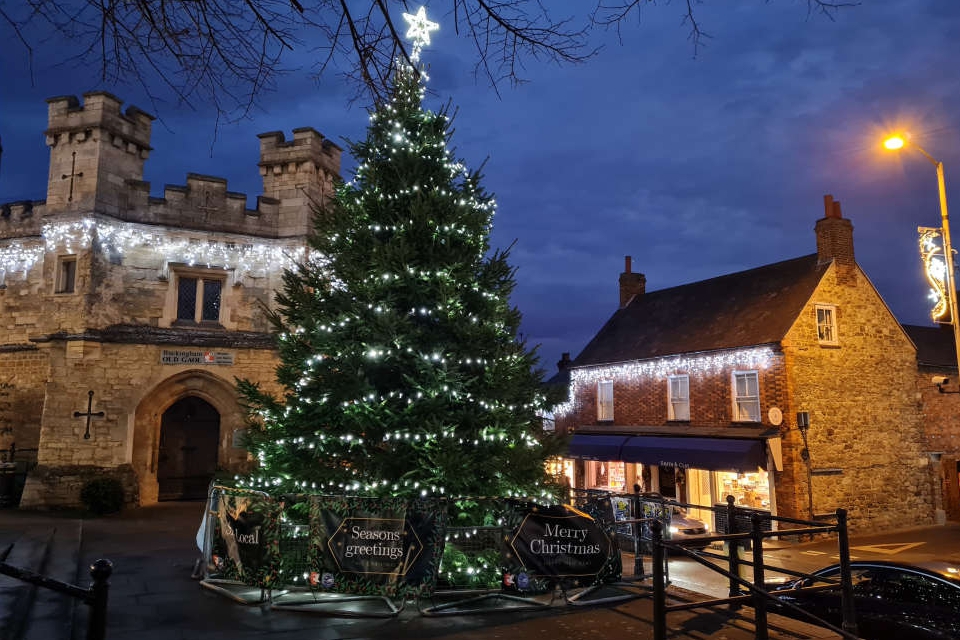 The Christmas Lights will be switched on in Buckingham town centre this coming Saturday evening - with two special four-legged guests in attendance.
This year, the town has secured the services of two reindeers to bring some extra festive excitement to the event.
Buckingham's Christmas tree was provided by Buckinghamshire Council and has been installed outside the Old Gaol, ready for the lights to be turned on.
Chair of the Town Centre and Events committee, Councillor Robin Stuchbury said: "Firstly, I'd like to thank the events committee for funding the Christmas lights on behalf of the Town Council, Buckinghamshire Council for the Christmas tree and the time put in by the events team to deliver a wide range of additional activities on the day, especially the reindeer which I'm looking forward to meeting."
The lights will be switched on at 6:20pm by Mayor of Buckingham, Councillor Margaret Gateley, with help from the winners of the Mayors Christmas Card Competition.
From 6pm-8pm in Market Hill, Buckingham, there will be carol singing with the Great Horwood Silver Band, performances from Buckingham Voices and Grenville School Choir and of course a chance to visit the reindeers and Buckingham Table's Santa Van.
For fans of street food, Bandit Street Food, Good Times UK and Kerrie's Bakes and Crafts will all be there to get your mouth watering.
A number of shops will remain open up until 8pm for late night shopping including shops based in Buckingham's Hidden Quarter and Cornwalls Meadow.