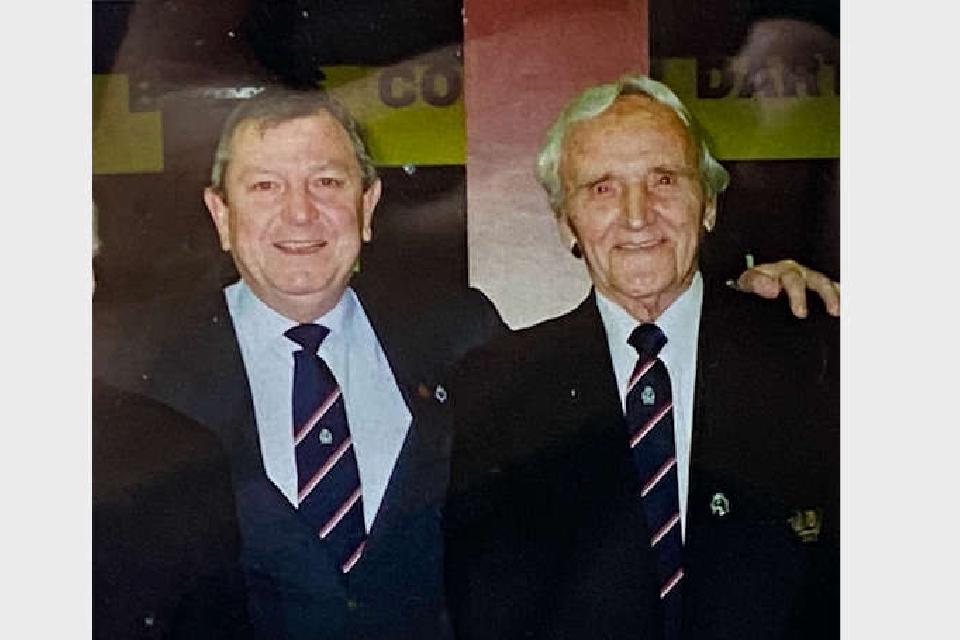 Joseph (Joe) Clements will celebrate his 100th Birthday together with members of Aylesbury No.1 Branch of the Royal Naval Association, Family and Friends at Rivets Sports and Social Club.
The Lord Lieutenant of Bucks, Countess Howe has agreed to attend and make a presentation to Joe on behalf of the Aylesbury Branch.

Joe served in the Royal Navy from August 1938, when he was just 15, until March 1943.
Most of his wartime service was either in the Mediterranean or the Atlantic, involved in activities chasing after the German battlecruisers.
His time on HMS Renown took up most of his service, and he says he enjoyed his time on the ship despite the hardship.
He then went on to convoy Russian escorting ships, in the most horrible weather conditions, so much so, Churchill described it as the worst journey in the world.

When he left the renown, he joined another ship HMS Goodson, in the Atlantic hunting German U boats, and was present at the Normandy landings.

During his career he also weent to San Francisco, Brisbane, Hong Kong and Japan.

When he left the Royal Navy he joined the prison service, ending up in Aylesbury where he's been ever since.

Joe has been a member of Royal Navy association since 1981 with many roles including branch entertainment officer!

In Nov 2020, he was made a life member of the Royal Naval Association, an honour that gave to all embers who served in Second World War.

He's got a son and a daughter and they'll be attending the ceremony wishing him a very Happy 100th Birthday.

Ron Hale - Member of the Aylesbury Royal Navy Association since 1978, and more recently secretary and Vice-Chairman of the organisation , has had a hand in organising the celebration for Joe today, and has known him for a number of years.
Ron provided the information about Joe's long and interesting life, saying: "He's still very much with it for a 100 year old, the body might be failing in some areas but the brain isn't!".
Happy 100th Birthday Joe from everyone at Bucks Radio!
Photo Credit: Ron Hale. Taken on 20th Oct 2007.
Joe (right) Ron (left)