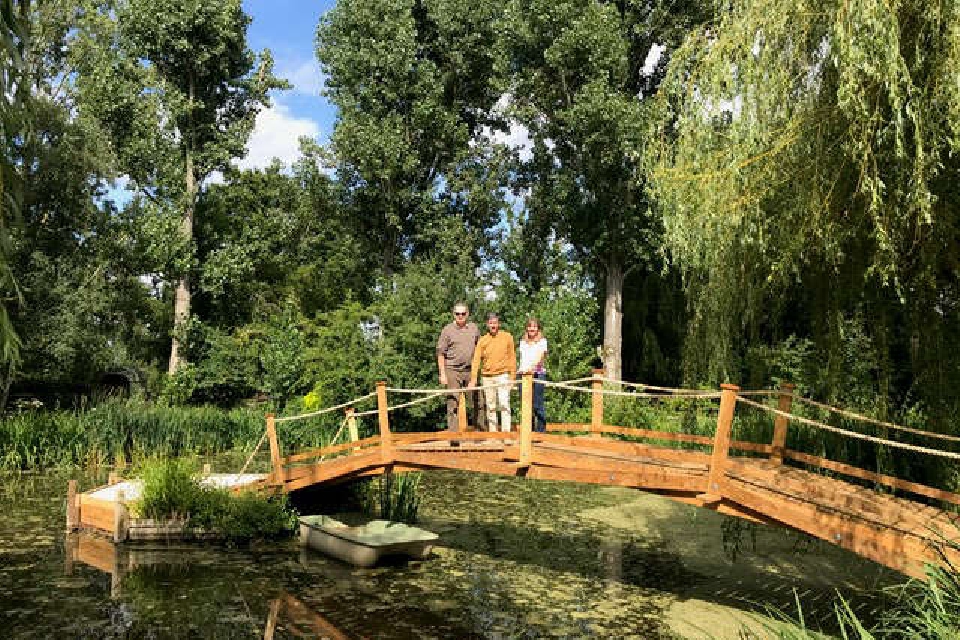 A Bucks engineering novice has built a 50ft bridge across garden pond in lockdown, and the official opening has raised thousands for The Brain Charity.
65 year old Steve George, built the wooden structure in lockdown, and can now access a small island in a pond in his front garden near Aylesbury.
The retired chief exec chose the national neurological charity because he was diagnosed with a brain aneurysm early this year,
He told Bucks Radio about the brilliant things the charity can achieve with the money:
"My wife having been a bit sceptical, was delighted and we opened it last Sunday the 12th of September. 120 people turned up for the opening and we've raised over £12,000 so far.
This amount of money will mean the charity can deliver nearly 500 hours of counselling, 1000 group therapy sessions, 200 hours of hospital based support and 4000 coffee morning slots.
It is, if I do say it myself, a rather beautiful bridge!"
You can still donate to Steve's fundraiser, which is here - https://www.justgiving.com/fundraising/bridgeopening
Steve also explained the build of the bridge:
"Well, my daughter always wanted a bridge when she was younger, (she's now 35!) and we were all trying to find worthwhile things to do with our time during lockdown, so that's why I decided to do it.
I brought plans from a Canadian and ordered over 500 metres of treated Douglas fir wood, and the three of us spent many happy days between March and July building it.
It's over 15 meters long and we cut every piece of wood and measured every angle!"
And here it is!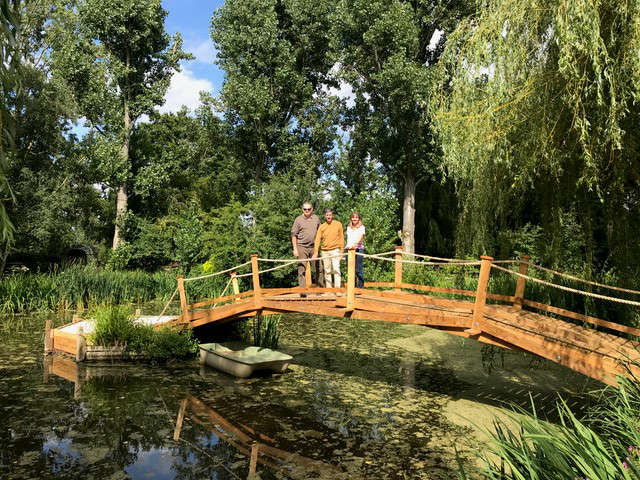 Along with some photos of the process!