Join Team WheelPowerfor the 2022 Ride London-Essex 100
The world' greatest festival of cycling returns on Sunday 29 May 2022 and WheelPower has guaranteed places available.
The RideLondon-Essex is a unique opportunity to ride 100 miles on traffic-free roads through the heart of London and neighbouring Essex. It will start and finish in the centre of the capital, with 60 miles of rolling roads through some of Essex's most beautiful countryside to enjoy en-route.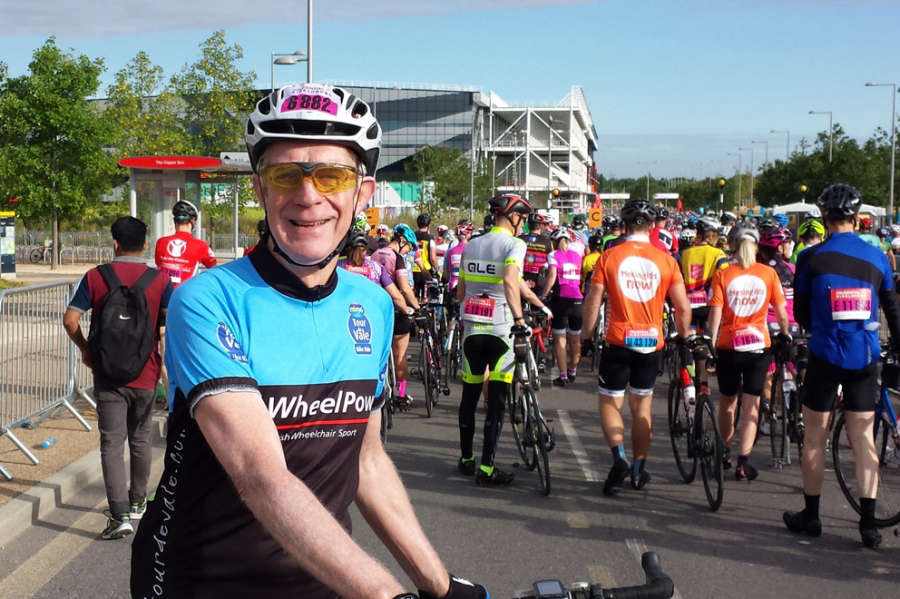 "WheelPower has been sending a team to Ride London for many years, and over this time these fantastic individuals have raised vital funds for the charity, supporting thousands of disabled people to benefit from sport and physical activity opportunities across the UK. Unfortunately the event was cancelled in 2020 and 2021, so this years event is even more special and you can be part of it too by joining our team! We are so thankful for anyone wanting to support WheelPower by taking on a fundraising challenge for a good cause like ours, and we will be here to support you all the way to the finish line." (Jo Hall, WheelPower Events and Fundraising)
If this sounds like a charity challenge for you then get in touch with the WheelPower team to reserve your place for only £25. As part of the WheelPower team you will also receive a personalised WheelPower cycling jersey, a fundraising pack and support before, during and after the big day. Places are limited so if yourself or someone you know would love to take part then click HERE