Macular Degeneration
The Macular, is a tiny area of the retina which is important for seeing detail, colour and things directly in front of you. It is one of the most common ailments with our eyes as we get older. There are two types of Macular Degeneration:
Dry: - The most common type. It develops slowly and can take a long time to get to its final stage. At worst it can cause a black patch in the centre of your vision but will not affect your peripheral vision so never leads to total blindness.
Wet:- Can develop quickly. Cells of the macular stop growing correctly and the body starts to grow new blood vessels which grow in the wrong place causing bleeding underneath the macular. This will damage the central vision leading to a black patch in the centre of your sight. It does not affect peripheral vision and will not lead to total blindness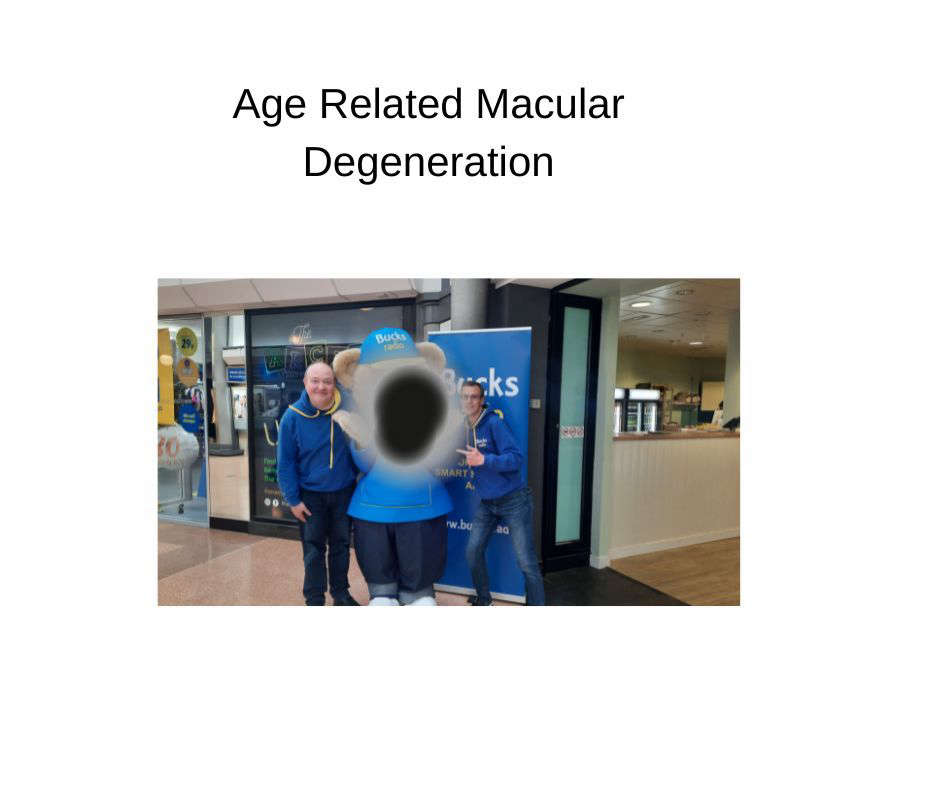 [image description: The Bucks Radio Bear mascot with two of the presenter in a shopping center. the image is distorted by white cloudy marks to show what its like to see if you have Cataract.