Buckingham Otter Trail
The Buckingham Otter Trail is a free, fun, family-friendly, art sculpture event with ten individually painted 3ft tall Otters!
Located throughout the town centre and surrounding green spaces this summer, it runs from Friday 23rd July to August 31st 2021.
Bucks Radio has sponsored one of the Otters allowing local school, Bourton Meadow Academy, to be arty with it. The children have decided on a Mr Doodle theme!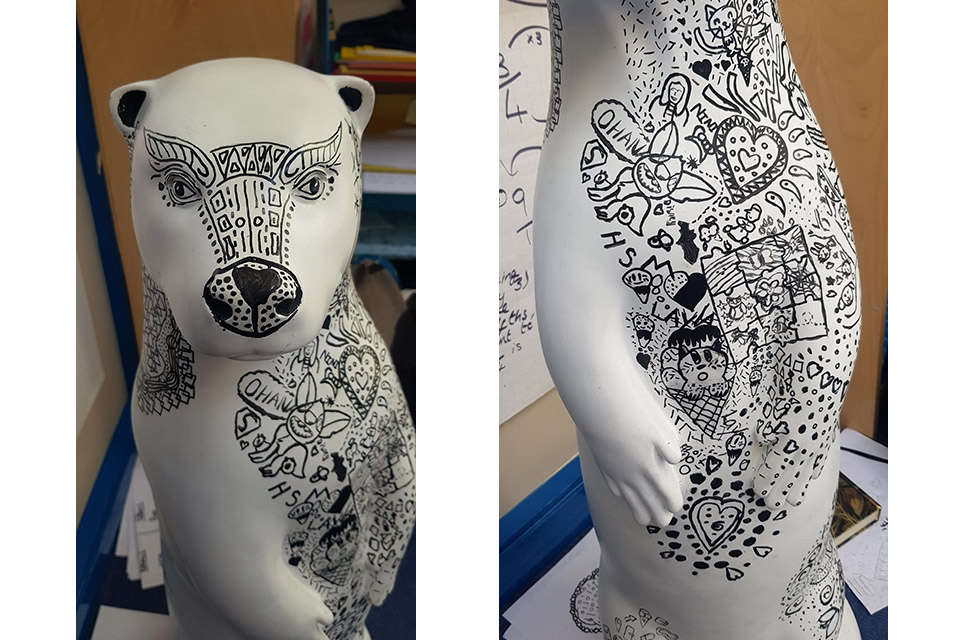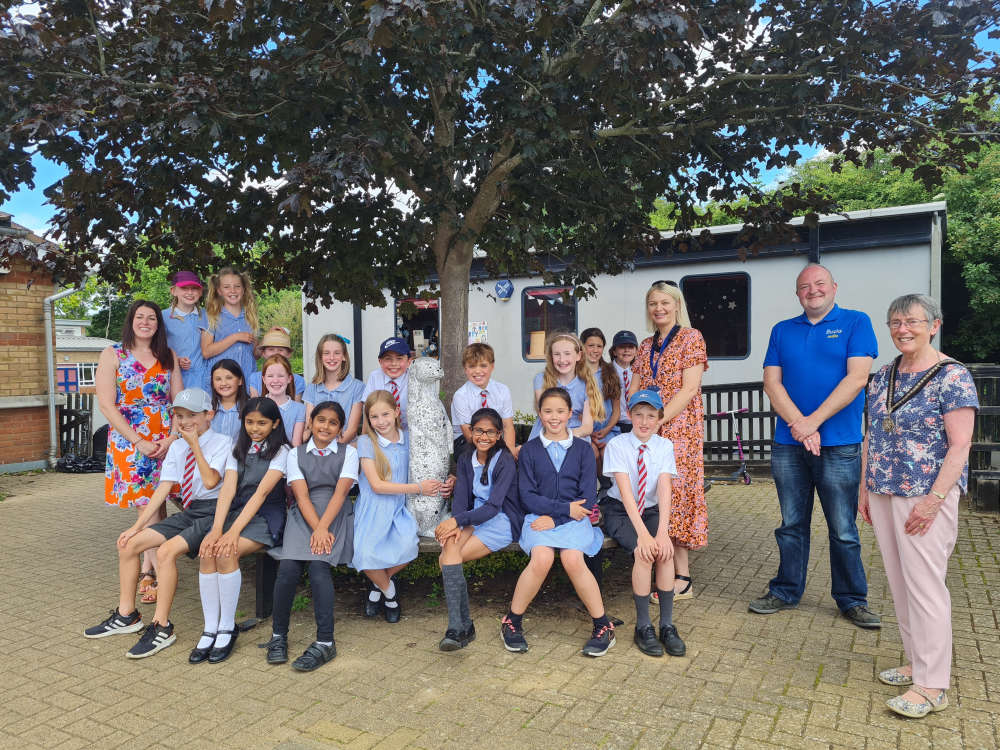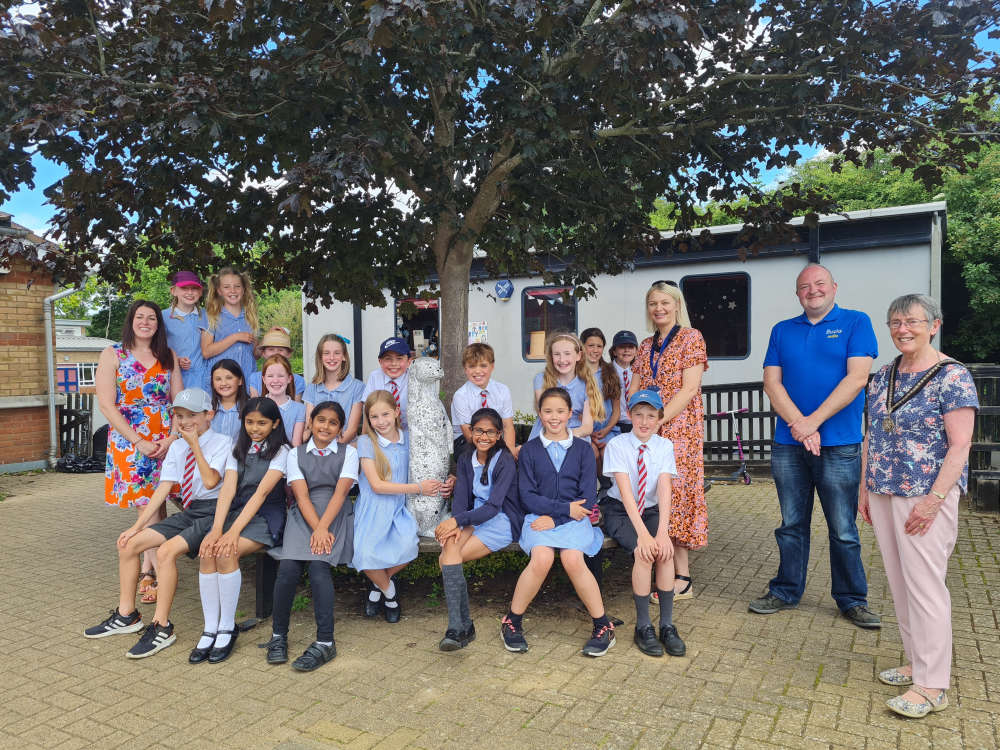 A trail map is available to download or to pick up in person from the Tourist Information Centre throughout the live trail.
Why Otters? The town council choose Otters because of the popularity of the wooden sculptures and reappearance of the mammals following the pollution incident in the River Great Ouse, the Otters have become the unofficial mascot of Buckingham's riverside parks.
The town council is organising this event to encourage residents to shop local while otter spotting and exploring their lovely town. They also hope it will deliver footfall and bring in visitors from all over the county to help businesses recover. It's also a great opportunity to create something new and exciting for Buckingham Fringe Week, even with social distancing restrictions in place. They believe public art adds enormous value to the cultural wellbeing of a community and it's enjoyed by people of all ages. It will be a very exciting event for everyone to look forward to.
Dan Blaze was in Buckingham last week checking out the Otter Trail launch... here is picture with the Buckingham Mayor (on the right)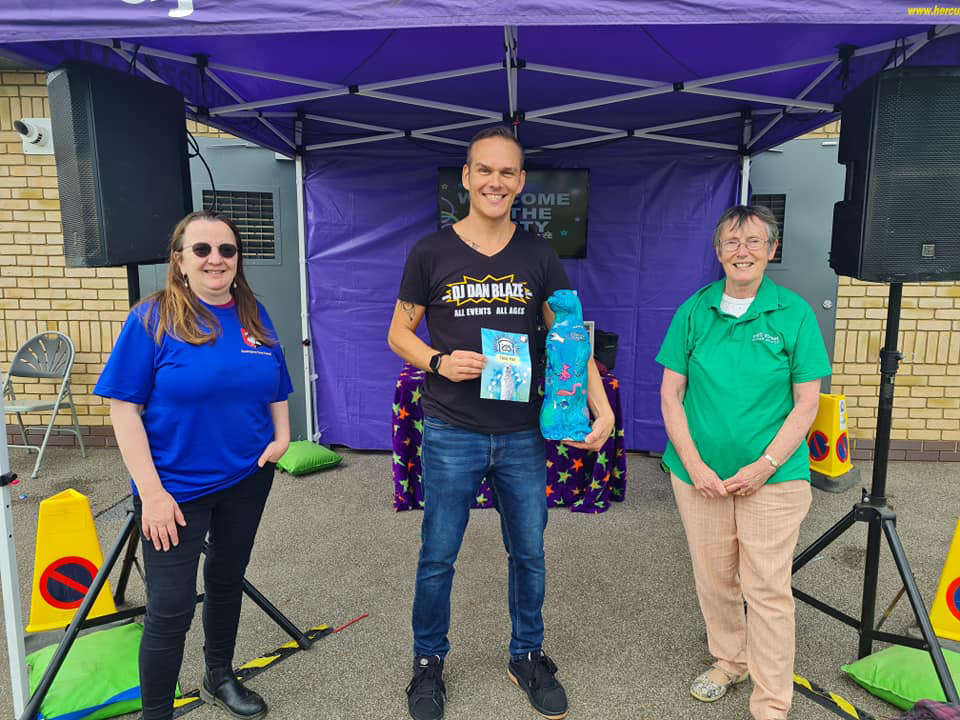 He is with the little Otter that's easier to move around rather than one of the big ones we sponsored and he met some of the kids who doodled on our Otter, they were very proud of their efforts.