Bucks Radio VIP Panto Night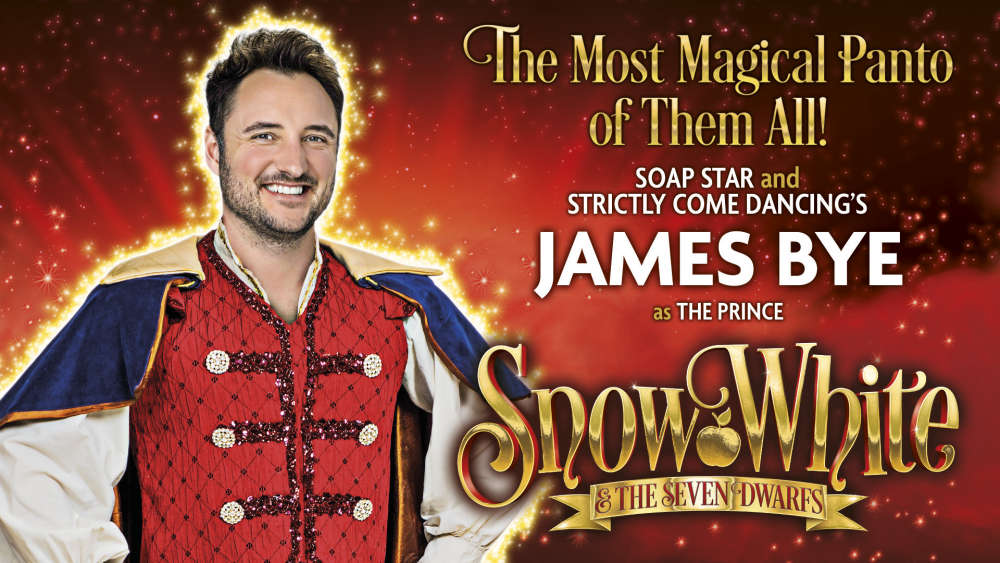 Win family tickets to our VIP Panto Performance
at the Waterside Theatre on Wednesday 20th December from 5pm.
We would love to give you the chance to join us for a very special evening
of this years' pantomime Snow White and the Seven Dwarfs.
Enter this simple competition and you and your family will join us for drinks and food before the show and during the interval at the Bucks Radio VIP reception.
Mirror, mirror, on the wall, this year's fun-filled family Panto has it all! Aylesbury Waterside Theatre's enchanting family pantomime Snow White and the Seven Dwarfs promises all the trademark fun our panto audiences have come to know and love. Starring EastEnders and Strictly Come Dancing star, James Bye, alongside family favourite, Andy Collins, who is returning due to popular demand.
The vain, wicked queen consults her magical mirror and learns that her beautiful stepdaughter, Snow White, is the fairest in the land. Snow White flees to escape the Queen's evil plans against her and in the forest discovers a cottage inhabited by seven dwarfs, who warmly welcome her into their home. The Queen eventually learns of Snow White's whereabouts and, disguising herself as an old woman, attempts to poison her stepdaughter with a tainted apple. The handsome Prince comes to her rescue and restores her to life with a kiss.
Directed by award-winning Chris Nelson (Best Director, Great British Pantomime Awards 2017), who is no stranger to Aylesbury Waterside Theatre's Panto.
Hi ho, hi ho, it's off to panto you go!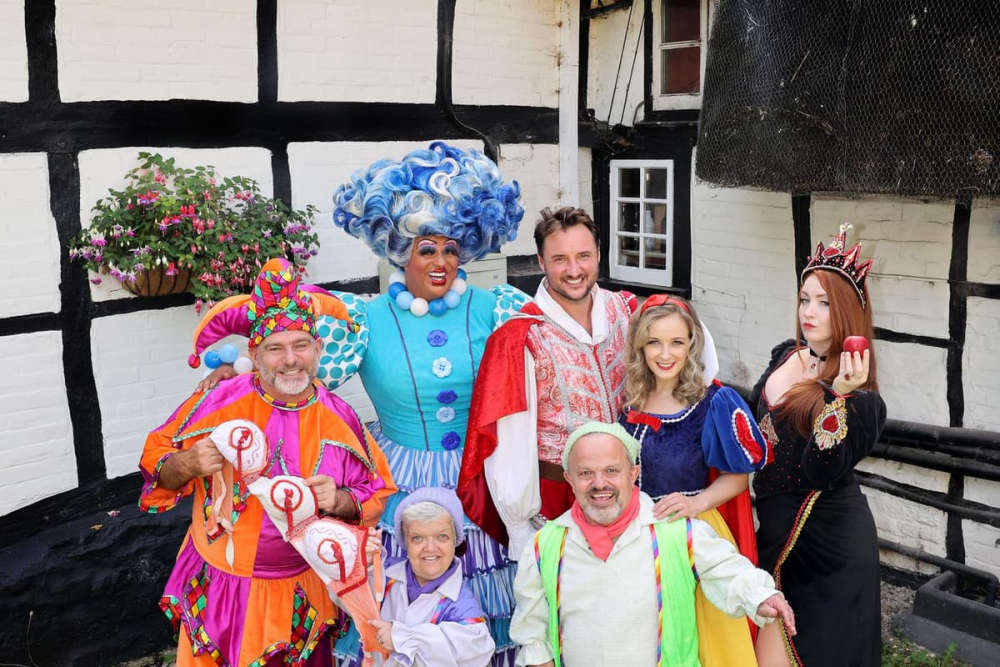 T&CS: The prize is a family ticket (2 adults and two children) to see now White and the Seven Dwarfs at the Waterside Theatre on Wednesday 20th December 2023 at 6pm. No cash alternative is available, and tickets will only be valid for the dates shown. Prizes are non-transferrable. Reselling the ticket for profit or commercial gain makes it void. Please pay attention to any COVID policies, which will be sent with your tickets. You may enter the competition as many times as you like. Standard Bucks Radio rules apply.
(5 family tickets available to win)