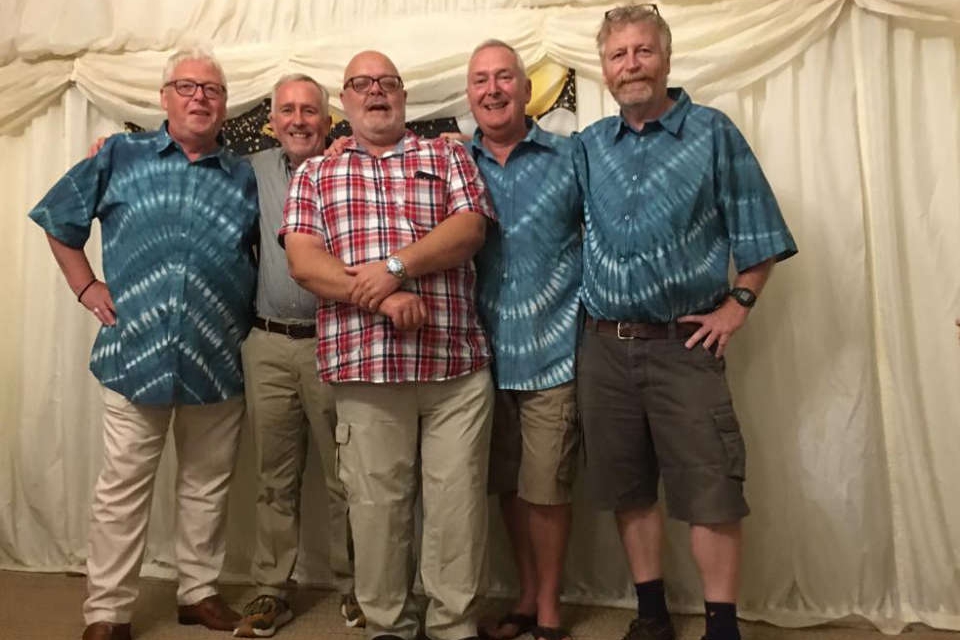 Four Old Aylesburians, Chris and Michael Donnachie, David Belgrove, Dafydd Powell and Johnny are undertaking the Bangers to Banjul Challenge in January 2023 to raise funds for The GLOVE Project charity.
On 13th January, the team, who are calling themselves The Aylesbury Desert Ducks, will leave Aylesbury in their trusty Peugeot van to travel to Banjul in The Gambia as part of the Bangers to Banjul Challenge.
Micheal told us a little bit more about the vehicle they're travelling in:
The 3,700 mile trip will take them all over the globe to France, Spain, Morocco, Western Sahara, Mauritania and Senegal before finally arriving in The Gambia over the weekend of 28th /29th January.
The group will be travelling across the Sahara Desert and will be camping much of the way, then on arrival in The Gambia their van will be auctioned, with the proceeds going to local African charities, they will also be carrying used NHS prosthetic limbs to donate to Legs 4 Africa.
Micheal says the boys, now all aged 60+ have already been feeling the love from local people:
The team are funding all the trip expenses themselves, including the purchase of the van, but are asking Bucks residents to help them raise as much money as possible for The Glove Project - a small UK registered charity working with child amputees in The Gambia and providing prosthetic legs and support for amputee children.
They told us why they're supporting this charity in particular:
You can find the boys GoFundMe page here:
www.gofundme.com/f/the-aylesbury-desert-ducks
Dafydd told us more about the challenge they're involved in:
For more details, head to The Dakar Challenge website: www.dakarchallenge.co.uk