Bucks County Show 2022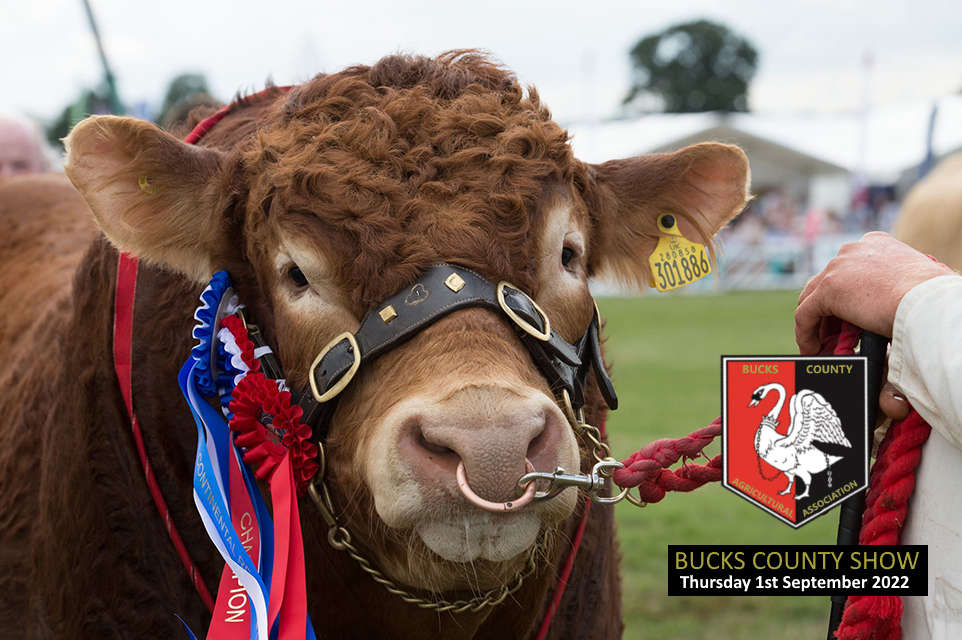 All THIS WEEK we are giving away family tickets *
for the 153rd Bucks County Show, on Thursday 1st September.
One of the largest one day agricultural shows in the Country.
* Family Ticket: 2 adults & 2 children (5-16)
Answer this simple question to win, you have until 23:59 on Sunday to enter: T&C's apply *
THIS YEAR: The Bolddog Lings Freestyle Motorcycle Display Team
The Band of the Irish Guards
Giant Tortoises; the sheep show; Vintage Tractors,
Best of British Livestock;
Equestrian Classes;
Home & Garden marquee; Shopping Marquee; Food Hall;
and over 200 trade stands.
Bucks Radio will be at the Bucks County Show, you will be able to find us on Avenue E.

Don't forget if you see the Bucks Bear... 'scan the bear code' to be in with a chance to win £500 with GK Plumbing and Heating.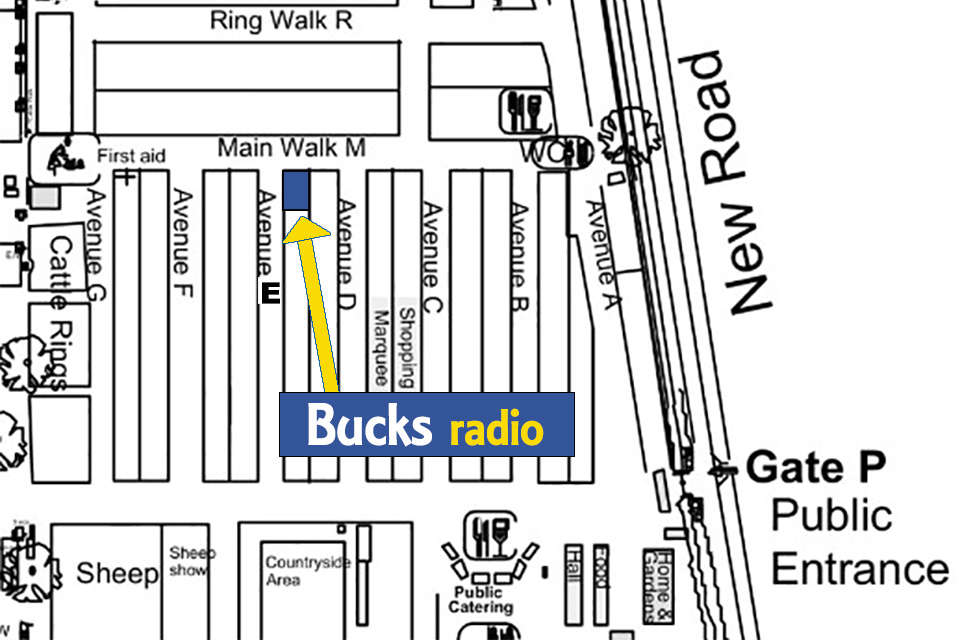 This year we will be joined by Animal Antiks, showing off an assortment creatures big and small, including their Alpacas.
THE HISTORY
The Bucks County Show is an annual one-day agricultural show held in Buckinghamshire.
In recent years it has been held in Weedon Park, two miles north of Aylesbury on the last Thursday of August. The show is organised by Bucks County Agricultural Association, a registered charity.
The show was established in 1859 and was originally known as the Royal and Central Bucks Show following the amalgamation of the Royal Bucks Agricultural Association (obtaining its royal prefix in 1834) and the Central Bucks Agricultural Society.
By 1891 it was called the Royal Bucks Show, and had 5,000 visitors and 670 entries.
From 1952 the show was held in the grounds of Hartwell House. Since 1988 it has remained at Weedon Park.
Since its inception, the show has been held in various locations including Waddesdon Manor, Walton Grange, Mentmore and Chesham.
The show used to include ploughing matches held at Prebendal Farm in Aylesbury.
There have been breaks in its history due to war and the foot and mouth outbreak in 2001 and COVID for two years between 2020 -2021.
*T&C's: The prize is family tickets for the Bucks County Show. Family Ticket: 2 adults & 2 children (5-16). No cash alternative is available. Winners must be aged 18 or over. Admission will not be granted to anyone who does not hold a valid ticket. The Event Promoter will not be held responsible for any tickets that are lost or stolen prior to the event. Make sure you keep your tickets safe, they are essentially cold hard cash! If you lose them or they are stolen, we will not be able to replace them. Reselling this ticket for profit or commercial gain makes it void. The Event Promoter shall not be liable for any loss or damage arising from your purchase of the ticket or attendance at the event including any disappointment or loss or damage to any personal property you bring to the venue (we advise you not to bring anything of value to the event) but excluding any liability for death or personal injury caused as a result of the Event Promoters negligence, which shall be unlimited. However, if found in any circumstances to be liable, the Event Promoters liability shall be limited to the price paid for the ticket to the event