Support for Ukraine
The situation in the Ukraine has touched us all and, with millions of people facing an imminent humanitarian crisis, here's how you can help.
Below are details of national organisations to donate:
A Helping Hand for Ukraine
Disasters Emergency Committee (DEC) Ukraine Humanitarian Appeal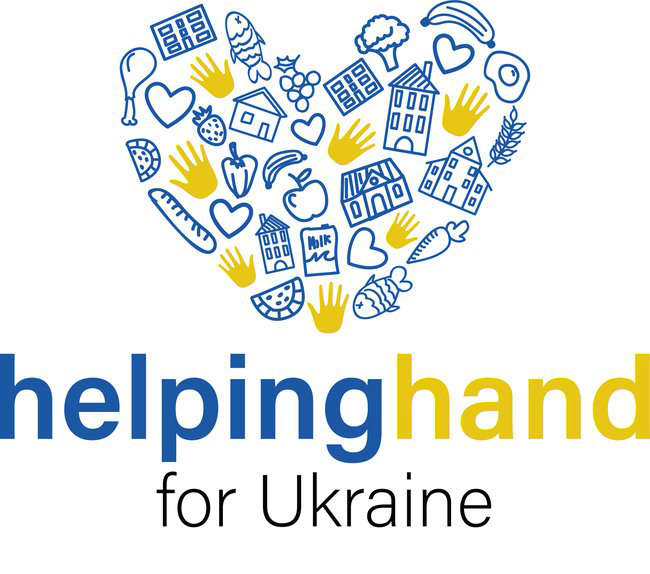 An appeal has been launched by the UK's Disasters Emergency Committee (DEC) to help Ukrainians fleeing the conflict in Ukraine.
The DEC brings together 15 leading UK aid charities including, the British Red Cross, Oxfam and Save the Children to ask the public to donate and help raise funds quickly and efficiently. The DEC charities are experts in humanitarian aid and specialise in different areas of disaster response. These charities are currently working in Ukraine and neighbouring countries to help meet the needs of all refugees and displaced people.
Donations to the appeal help DEC charities provide food, water, shelter and healthcare to refugees and displaced families.
All public donations will be doubled by the UK government, up to a total of £20million.
If you wish to make a donation to the Ukraine Humanitarian Appeal, you can do so at- DEC Ukraine Humanitarian Appeal | Disasters Emergency Committee
British Red Cross

As the security situation allows, the Ukrainian Red Cross Society (URCS) and the International Committee of the Red Cross (ICRC) will continue to respond to existing and emerging humanitarian needs.

Association of Ukrainians in Great Britain (AUGB)

The Association of Ukrainians in Great Britain (AUGB) is the largest representative body for Ukrainians and those of Ukrainian descent. It exists to develop, promote and support the interests of the Ukrainian community in the UK.

Unicef UK

We have been working tirelessly to keep children safe since this conflict began eight years ago and we are determined to remain in Ukraine to reach the most vulnerable children and families.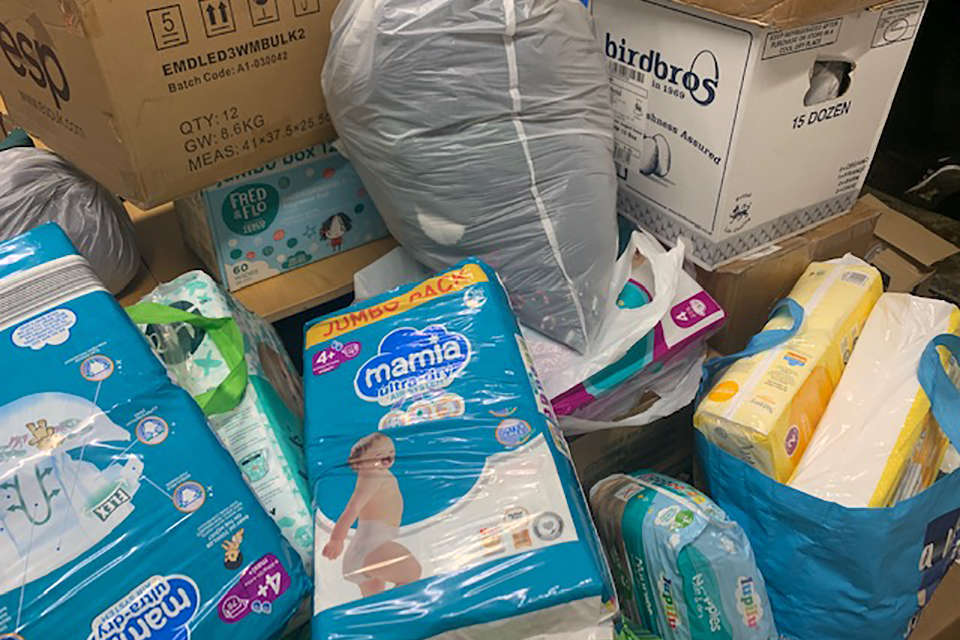 Local residents and groups have been collecting items that are urgently needed. The items required are constantly changing, so please make sure you only donate what is on the list.
The Local Community in Waddesdon has been doing its bit for the cause, guided by Agnieszka Alborzpour.
" For me and a lot of my polish friends here in UK, this is not only news behind the screen; this time there are calls from my family and friends who live in Poland, a neighbouring country to Ukraine, some of whom live very close to the Ukrainian border and they are seeing the chaos of people escaping to safety, mainly women and children, who have left everything behind. They are now refugees who fled their country and now people from Poland, Romania, Moldova and other parts of Europe are offering them shelter, taking them to their homes, they are doing what they can to help. We're hearing that already the need for basic supplies is growing. We have set-up a collection point at the Waddesdon Hall for people to bring along or send very urgently needed items, they are: • Blankets • Nappies and Sanitary towels • Sleeping bags • Medicines (painkillers, bandages, plasters, car first aid boxes) We will update you here if any other items are needed. Donations can be dropped off at the Waddesdon Hall, High Street, Waddesdon HP18 0JE (Back entrance at the car park)..." - Agnieszka Alborzpour, Waddesdon Resident.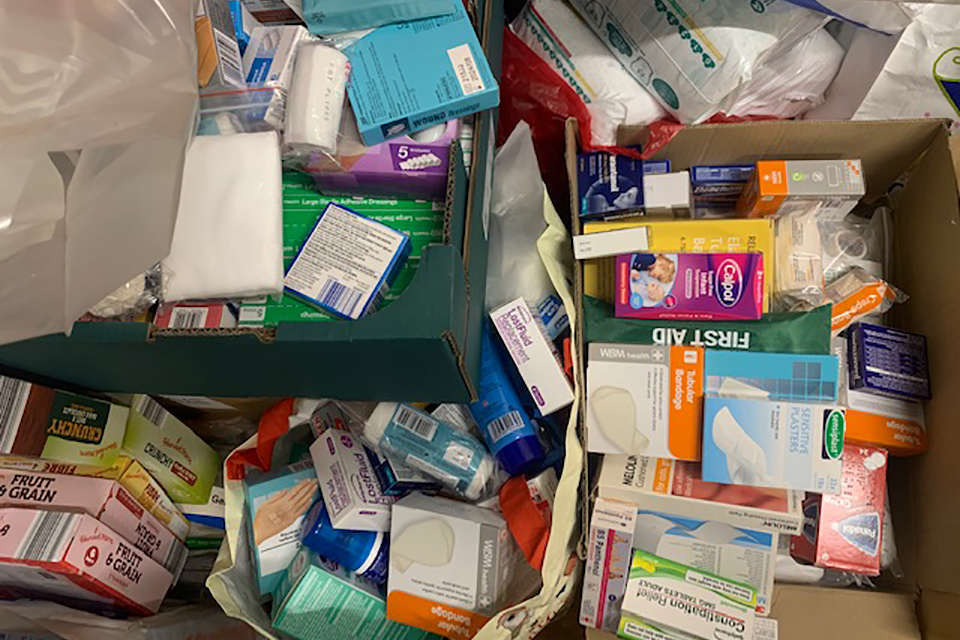 Mondays: 16:00-19:00 Tuesdays: 9:00-11.00 16:00-19:00 Fridays: 9:00-11:00 16:00-19:00
Please, drop these off on the days and times above and DO NOT leave anything outside the premises. We also need volunteers who will help us segregate and pack all the donations from the very generous people of this country."
- A local volunteer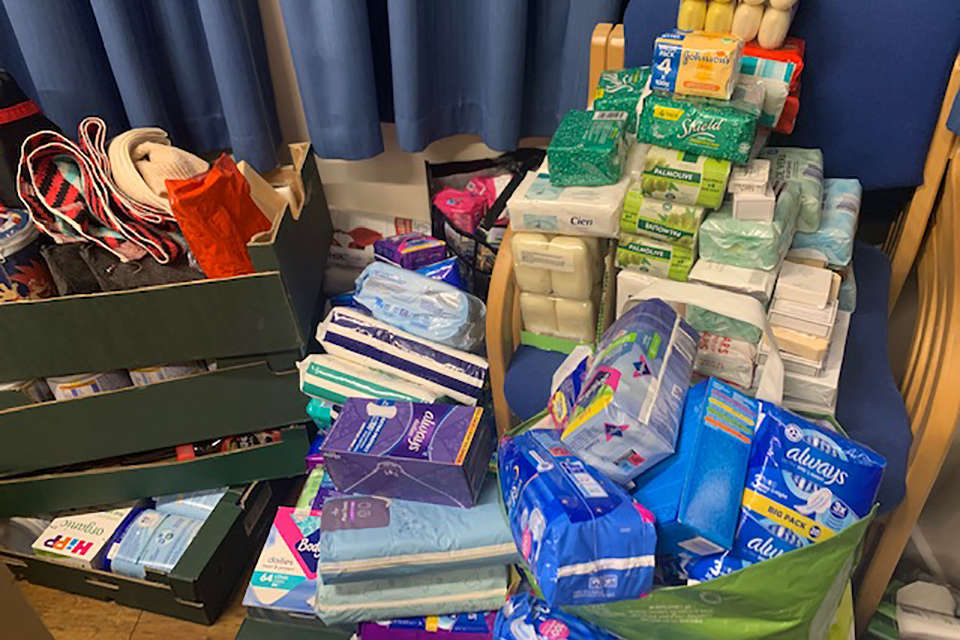 Let us know how you are being effected by the war in Ukraine and how you are supporting Ukrainians here in Buckinghamshire.