Bucks Radio Tour de Vale 2023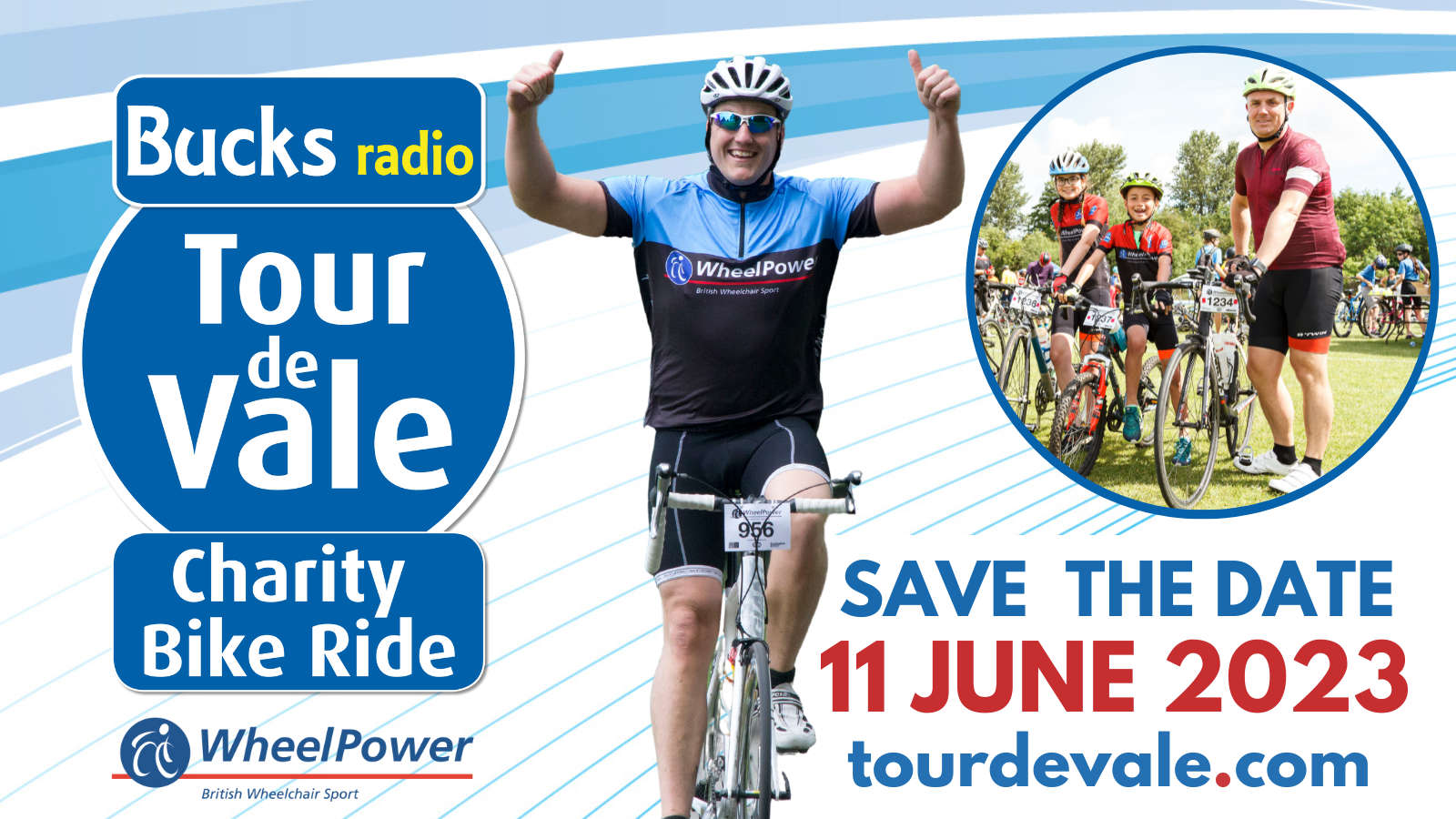 It's back for 2023 - the Bucks Radio Tour De Vale. Cycle one of 3 routes on Sunday 11th June and raise money for the vital work of Wheelpower.
25k Fun Ride for all the family (max capacity of 725 riders)
10.30am - 10.45am single cyclists or those without children under 16
10.45am - 11.00am family cyclists with children under 16
11.00am - 11.15am family cyclists with children under 16
75k Challenge Ride with a few steep hills - NEW ROUTE
10.00am - 10.15am club cyclists
10.15am - 10.30am leisure cyclists
110k Advanced Ride for experienced cyclists - NEW ROUTE
9.00am - 9.15am club cyclists
9.15am - 9.30am leisure cyclists
* All routes close at 5pm
Why Take part?
Our glorious routes start and finish at Stoke Mandeville Stadium before heading into the beautiful Buckinghamshire and Oxfordshire countryside.
There's full support along the route including regular water stops, marshals, first aid and support vehicles plus you'll be rewarded with a well-earned medal at the finish. There will also be massage, a barbecue and a bar at the finish so that you can recover and relax. Join up with your friends, family and work colleagues and experience a unique ride, all whilst helping us provide opportunities for disabled people to lead active lives.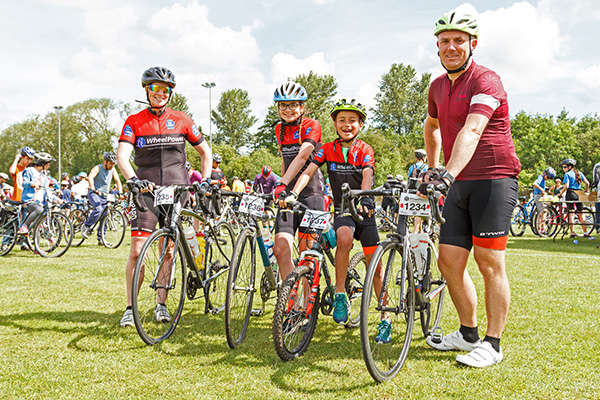 Take a look at last years Bucks Radio Tour de Vale 2022